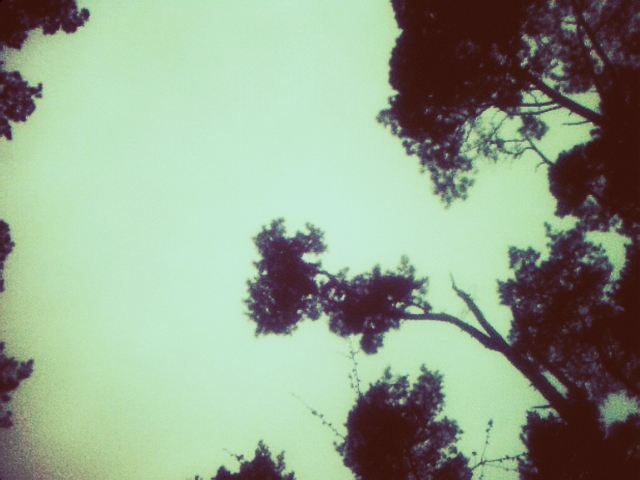 Zonic Radio Show Nord, 02.02.2012 – "A Bird in the Chimney and a Stone in my Bed"
Kälteeinbruch, Frost, Skandal! Bibbernd schlottern Frierende durch die Eis gewordene Märchenwelt. Ein Märchen mit frostgebeulten Fellzwergen, Schneehirschen mit dampfendem Atem und zähneklappernden Eisfeen. Zeternd werden Kinder in Thermojacken und Fäustlinge verpackt. Die Wangen der saufenden Supermarktwächter pulsieren adrig. Vorm Einkaufsladenparkplatz schrubbt einer ächzend fiesen Reif vom Fenster seines alten Viereckvolvos. Die Jahreszeit der Industrial-Mucker: Frosthärte, Eiseszorn, Gefrierbrand – hier haben alle ihre Namen her! Auch bald neu auf dem Musikmarkt: Die neue CD der Kältic Woman.
Schmelzende Klangzapfen im Cold Cold Ground
Die Zonic Radio Show Nord schunkelt sich heute mit Martin Hiller durch glühweinendes Winter Wonderland. Neues von Kompakt ("Pop Ambient 2012"), den Magnetic Fields und Stücke einiger Protagonisten des jetzt gerade statt findenden CTM Festivals in Berlin.
Schrubbendes Wrunkelwummern
LX Patterson und Thomas Fehlmann alias The Orb remixen, nein viel eher: electro-jammen sich durch das komplette, im März erscheinende Album von Shrubbn!! – einem gemeinsamen Projekt von Marco Haas alias T.Raumschmiere und Ulli Bomans aka Schieres.
Die beiden sind im allgemeinen bekannt für eher bretzelnde und zercrusht-kalonkernde Hau-den-Lukas-Bits&Bleeps.
The Orb nun bauen aus dem zugrunde liegenden Material ihres Shrubbn!!-Albums eine 13minütige Dub-Tech-Gewitterwolke – schiebend, pumpend, treibend, an Knöpfen und Reglern nestelnd, im orbsch-fehlmannschen Sinne flowend. Die Nase in freistilige Winde reckend, immer der Hypnose nach.
Im Schiffsbauch wrunkelwummern Shrubbn!! und The Orb mit ihren "Echos" mit einem geröllenen Raubtier. Minimal – dieser etwas nassforsche Klick&Klonker-Smutje unter den zeitgenössischen Beatbastelein – geht derweil besser schonmal das Deck schrubben.
Shrubbn!! und The Orb bringen in angenehm fräsiger Angedrecktheit die Organik und den Groove zurück. Single-sided 12″ bei Shitkatapult.
Nachhören
Diese Sendung vom 02. Februar 2012 kann hier in der Mediathek der Medienanstalt M-V als Audiostream nachgehört werden.
Playliste
Tom Waits – Cold Cold Ground
Frank's Wild Years
Island
Domotic – Smith, Klaus & White
V. A. – Seasonal Greetings
Mobilé
Indian Ocean – Treehouse / School Bell
School Bell / Treehouse
Sleeping Bag
Pilooski  – AAA
Rvng Of The Nrds Vol. 10
Rvng Intl.
Mountaineer – Always Coming Home (Tuff City Kids Mix)
Golden Chalk (Version Idjut)  / Always Coming Home (Tuff City Kids Mix) 12″
Leng
Audision – Yellow Sunset (Robags Stoylago Edit)
Up & Away EP
&nd
Kleinstadtsuffis United – Diskussion über den Infinitiv in der Abwandlung des choralen Refrains von Mr. Vain
Sessionaufnahme
–
Loops Of Your Heart – Riding The Bikes
V. A. – Pop Ambient 2012
Kompakt
Mohn – Manifesto
V. A. – Pop Ambient 2012
Kompakt
Superpitcher – Jackson
V. A. – Pop Ambient 2012
Kompakt
Rolf Harris – Carra Barra Wirra Canna
Tie Me Kangaroo Down
Axis
Oren Ambarchi – Salt
Audience Of One
Touch Music
Shrubbn!! – Echos (Remixed By The Orb)
Echos (Remixed By The Orb)
Shitkatapult
Sam Auinger – Rheinharfe
V. A. – Replace (Degem CD 10)
Edition Degem
Qluster – Haste Töne
Fragen
Bureau B
Loops Of Your Heart – End
And Never Ending Nights
Magazine / Kompakt
Tom Liwa – Verlorenes Wochenende
Goldrausch
GIM Records
Jürgen Müller – Meergrün (Sea Green)
Science Of The Sea
Editions Mego
Little Wings – Rivers Of Babylon
Made It Rain
Gnome Life Records / People In A Position To Know
Little Wings – Too Many Rivers To Cross
Made It Rain
Gnome Life Records / People In A Position To Know
Justus Köhncke – Fussmaschine
Nang Presents: New Masters Vol. 3 – Justus Köhncke: Fussmaschine
Nang Records
Peggy Lee – Winter Wonderland (Huey Walker Edit)
V. A. – Ultra-Lounge – Christmas Cocktails
Capitol
Die Sterne – Fickt Das System
Für Anfänger
Materie / Snowhite
The Magnetic Fields – Andrew In Drag
Andrew In Drag / When Next In Love I Fall 7″
Merge
Sølyst – Hoorn Of Plenty
Sølyst
Bureau B