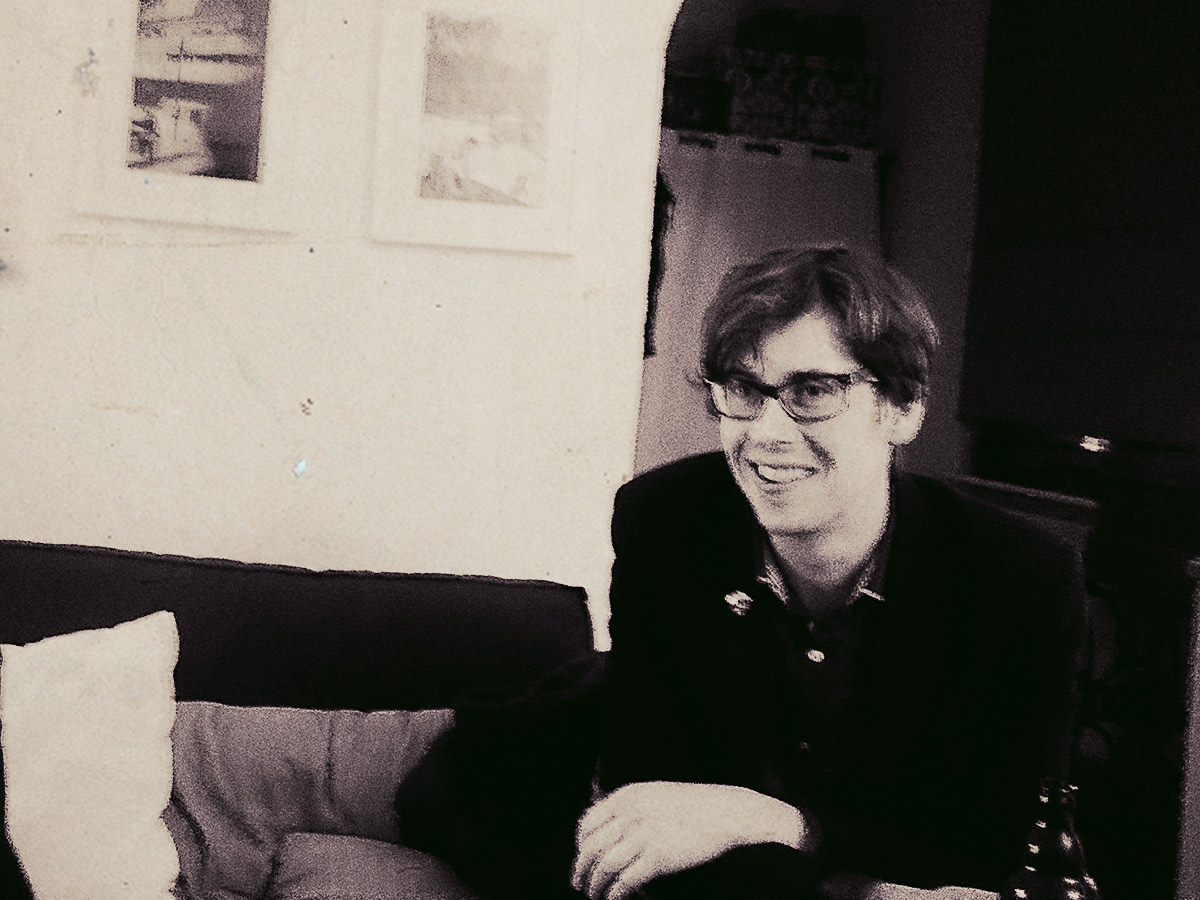 Huey Walker is now (and always was) Martin Hiller
Starting with the year 2020, the musician Huey Walker now officially appears under his bourgouis name Martin Hiller.
Huey Walker the musician is Martin Hiller the human being
Whereas he already did writings, journalism radio, fine arts, and his daily life using his real name, he now sums up his doings in sound and music under this name, too. And to be honest: Martin Hiller is by far easier to pronounce in german language regions than Huey Walker.
Why Huey Walker?
Having worked under his old moniker Lofi Deluxe for years, Martin Hiller took the new moniker Huey Walker for his music around 2010. This decision was made with full knowledge of the cheesy connotations within.
Huey Walker is the character's name of a protagonist in the 1989 movie Flashback: an old hippie portrayed by Dennis Hopper. The sort of stereotyped storyline of this quite slow-paced buddy-movie tells the adventure of a young, sleek FBI agent (Kiefer Sutherland) and his journey of overpassing the imprisoned old hippie Huey Walker (Dennis Hopper) to another detention center – whereas this outer journey, of course, becomes his inner journey. So far: very kitchy. To be honest: the hollywoodesque movie just takes the topic and the clichees of the so called hippie era to counterpart it with the clichees of the late 80ies snobby world. If you want the real Hippie-Hopper, you should watch his old movies from the 60ies like Easy Rider or The Trip.
Anyway, since this cheesy film was the first one – Martin Hiller, being grown up in the 1980ies, having a VCR recorder in the early 1990ies after the fall of the german wall – he recorded on VHS tape, it had some impact. The film has its moments: e.g. a heart-winching scene utilizing the wonderful "Comin' Back To Me" by Jefferson Airplane and an uncredited, acoustic-instrumental rendition of "Knocking on Heavens Door". Like other movie segments, Martin Hiller regularly featured bits of those in his eclectic, collage-like radio programme "Zonic Radio Show Nord" he did bi-weekly for some time.
What is to come in the future?
So, Huey Walker is and always was Martin Hiller, now. To keep things weird and wooly anyway, Martin Hiller will also musically appear under the moniker "Hurley Wake" from time to time. This name has been credited as his atelier and working space already on some releases.
Currently, Martin Hiller is working on the release of "Mother Sun Cheese", a conceptual recording made with the concept of "Transpulsitions" which has been used in the release "By The Gony State", too.
In 2020, Martin Hiller will continue recording freeform video sessions and think of other ways to spontaneously deliver his music into the weird world and the world weird web. In terms of putting out releases, he is a very slow worker. He records for an internal archive since more than 15 year now, managing a catalogue of hundreds of hours of sound and music. He is ongoing to work on connecting and intertwining those, occasionally wiring them with works from his other doings.
Currently, he is just doing nothing and enjoys the spare time of dull, melancholic, late-winter doziness.