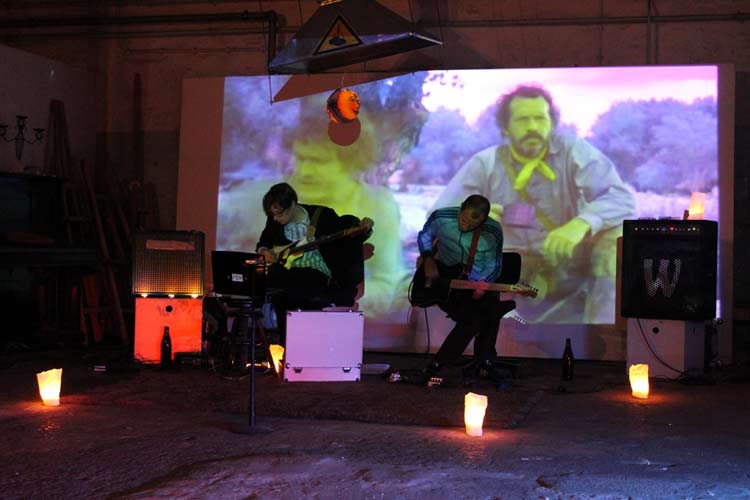 Schaufenster-Schau – Art-Project for one Week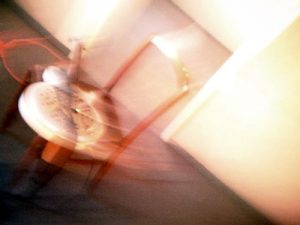 As part of the art project "Schaufenster-Schau", happening for one week in autumn 2012, Huey Walker recorded music in a temporary studio / sound-atelier on the area of the art space "Polly Faber" in Greifswald.
He wrote about these days and the process of music making in a live-blog, supplemented by photographies and work-in-progress-audios and -videos.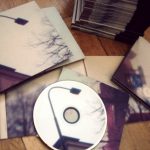 The results of the recording session were released on "Chaussee, Nachts Ruf", a Mini-CD by Huey Walker in a handmade Cover, containing the bonus CD "Cute Obi Corms" by Huey Walker & Bassbees, recorded in that same week as a rehearsal for a collaborative concert during the vernissage of the exhibition of the project's results.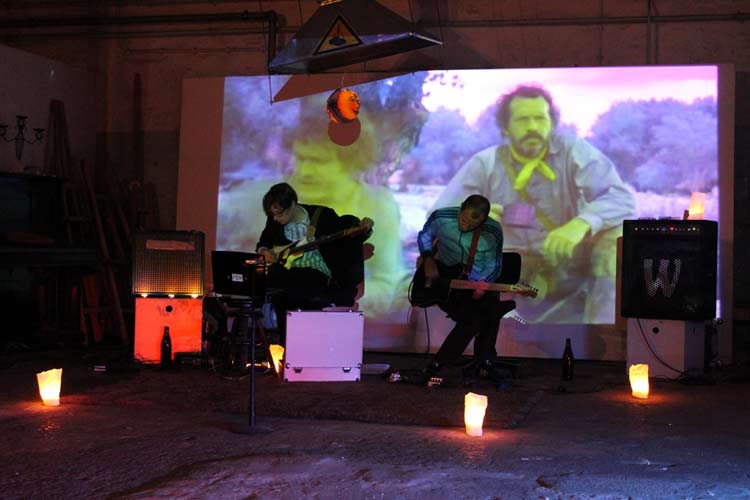 Huey Walker & Bassbees live at Polly Faber (Photo: Charlie Bernaux)
Herausgekommen ist eine Collage verschiedenster Aufnahmen, die in diesen Tagen entstanden. "Chaussee, Nachts Ruf" (ein Anagram von "Schaufensterschau") beginnt mit kosmischen Flächen und bluesigen Detuned-Guitar-Improvisationen, erhebt sich kurz zu einem dengelnden Noisefreakout, um dann wieder zurück zu sphärischem Fluß und der beharrlichen Mantra-Monotonie von "Everybody Needs Somebody" zu münden. Hierfür verwendete Huey Walker eine im Archiv gefundene Vokalschleife von Lofi Deluxe aus dem Jahr 2003. Es mutet ein wenig weenish an, wie die verspult-folkige Gitarren-und-Gesangsfigur sich endlos vorwärts walzert, konterkariert von heftigem Spaceharmonika-Implosionsgeknatter. Zusammengehalten werden die 24 Minuten der Mini-CD von Field Recordings, die in dieser Woche ihre Wege in verschiedene Aufnahmegeräte fanden. Regenplätschern, Baustellengeräusche und der eine oder andere späte Herbstvogel sind erahnbar.

(Informational Announcement for "Chaussee, Nachts Ruf")
Related Links