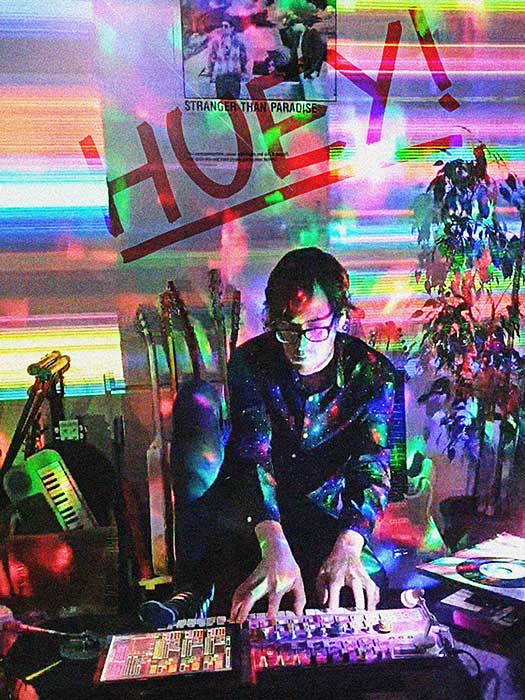 Luscious Lockdown Lullabies instead of Lollopalongs at Loophole, Berlin
Originally, Martin Hiller aka Hurley Wake was meant to play a concert at Loophole, Berlin on March 18th, 2020. Curated by Metzger Therapie, the Loophole should have hosted the METH #25 event. This did not happen. We all know why.
Canceled gig at Loophole, Berlin
Instead, Martin Hiller streamed a live session from his rehearsal room. Using his moniker Hurley Wake, he maelströmed some improvised vinyl plunderphonics into the orbit of the world weird web.
Starting with some defiant vinyl-processings, looking for a fine, basic loop, the recording bends into some beat-driven stumblings, then melts into drony, laminal scapes and twists back into the joy of staccatic, repetetive glitch-noodlings again. Visualized by colourful, audio-sensitive visuals, as you might know them from previous video recordings of a similar setup.
Luscious Lockdown Lullabies in Greifswald
Let's hope, that things like concerts can happen live and in real life soon, too.
Until then,
stay safe and sound, everybody!