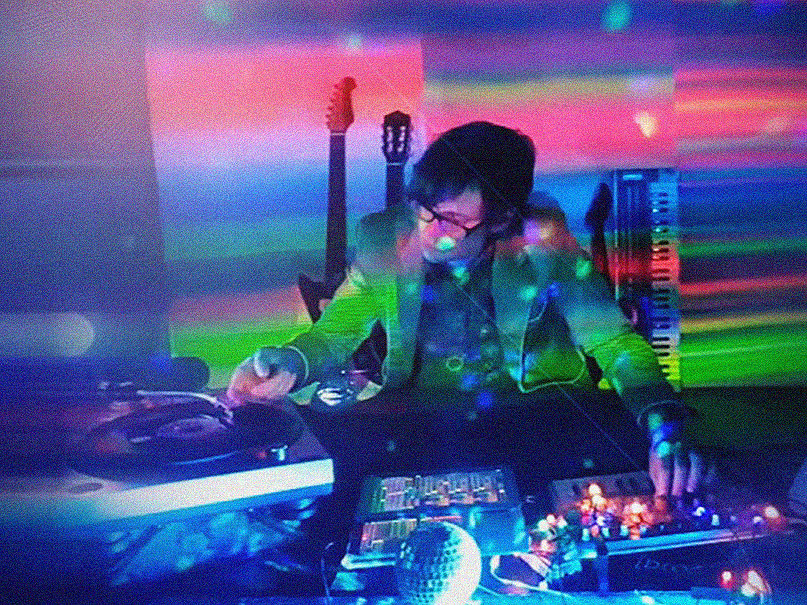 Huey Walker plays Plunderphonics from Vinyl, Dec. 4th, 2018
As part of his daily video recordings of new and improvised music in late 2018, Huey Walker aka Martin Hiller has recorded some freewheelin' plunderphonics with old 7inch-recordings.
In his jam from December 4th, he gently catches fragments from a random thrift store vinyl on a cheapo-turntable and weaves them into a shimmering maelstrom of obstinate oscillations.
Plunderphonics of joyfully odd pitches
The result is a soothingly buckled music with a slight david-lynch-like flavour. Offbeat loops of joyfully odd pitches blend together into a complex collage of aural excitements going wild in the stereo pan. These colourful plunderphonics were made with the muffled cheerful, slow sentiment of a late year's blues.
Check more of those jiggy jams here on the Youtubby and leaf through similar audio and video content here in the "Not Yet Released" category.
Examining the Eclectic
To dig into the eclectic work of Martin Hiller, you are invited to dive into a list of random entries here – showing different entries and postings related to his work on every load.
Get in contact here.