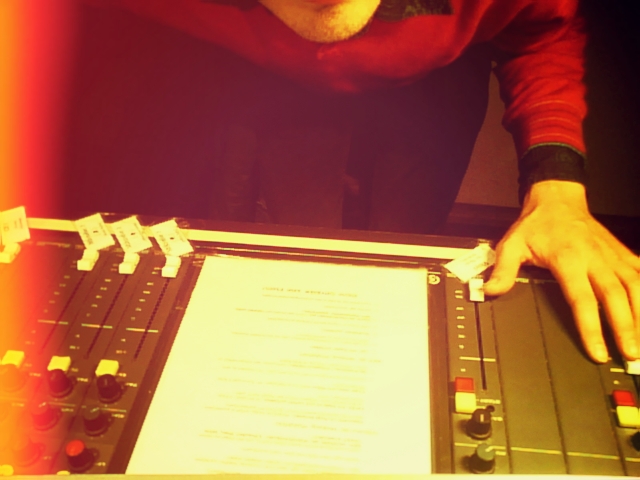 Zonic Radio Show Nord, 18.02.2010 – Aloha, Cosmic Crooning Chaos!
Heute Abend in der Zonic Radio Show Nord:
Herumfahrer-Klangkino, Dizzy Rumgedümpel, sweepy Sound-Suppen, angespülte Offshore-Obskuritäten, weltenschief Wunderliches, Spaceship-Spinnereien und bedröpelte Discotiere for the dull ones.
Eine Sendung mit dem River Phoenix-Faktor. Verschwurbelt, verhuscht und über Straßenzustände meditierend. Incredible Avantgarde-Alohas für gemütlich-geschminkte Nashörner im Ballkleid.
Uncook your wine, get of your cloud und renkt den Latschenkiefer wieder ein – Songs für zwei Stunden Badewanne mit Schmalzbrett und Waldmeisterbrause.
Es handelt sich hierbei um eine quixotike Audio-Angelegenheit, die ich mal für eine Nach-Konzert-Bespaßung im IKuWo angefertigt hatte.
Zonic Radio Show Nord
Aloha, Cosmic Crooning Chaos!
Do. 18. Februar 2010, 20 Uhr
radio 98eins
(livestream)
Nächste Woche: Neues von The Red Krayola (neues Album mit Art & Language) und Jochen Distelmeyer (neue EP "Regen" mit Harry Nilsson-Cover!).