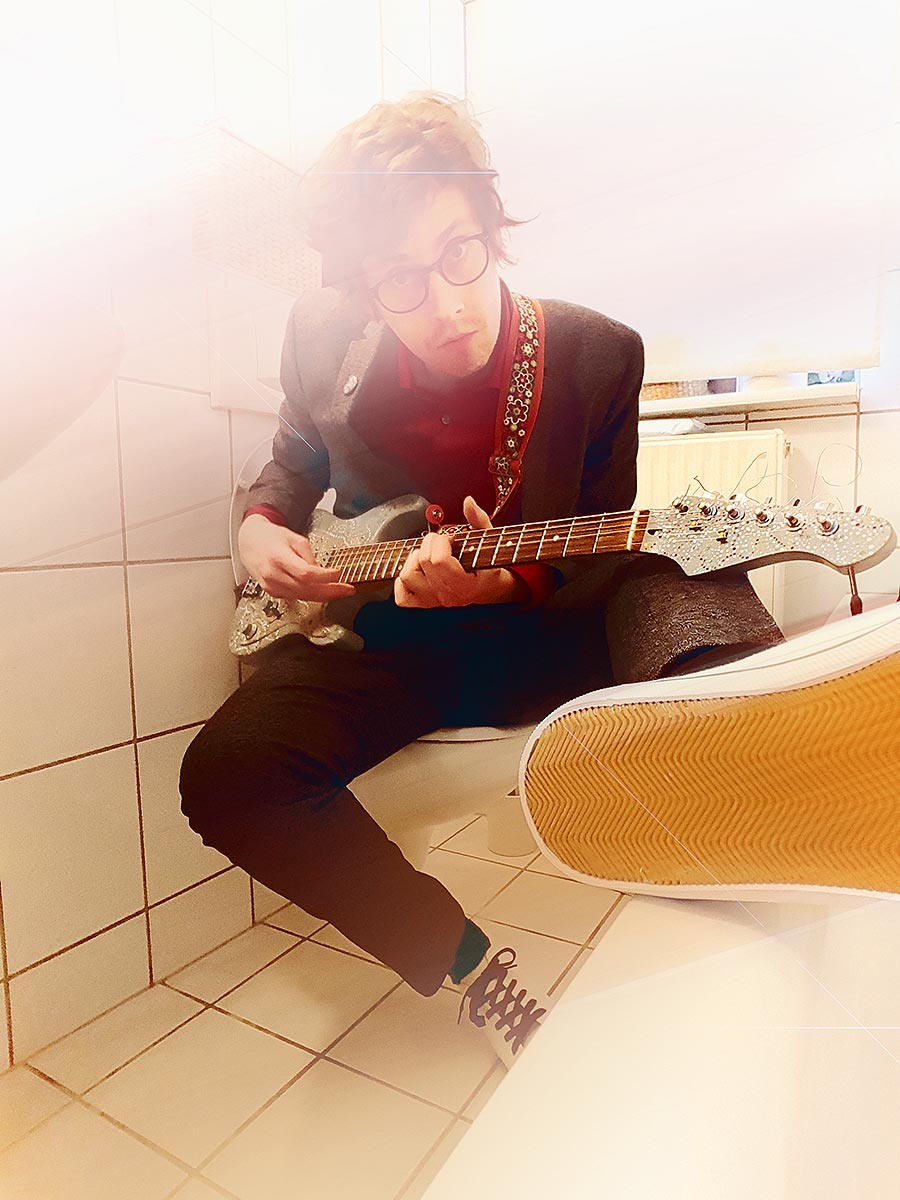 News: Huey Walker + Daniel Schellongowski w/ Ombra Elettrica live beim Experimontag
Nach einem Konzert bei der Micro Pop Week in Düsseldorf, geht es für Huey Walker am 09. April nun mal wieder nach Berlin zu Madame Claude.
Experimontag at Madame Claude, Berlin
Im Rahmen der Experimontag-Reihe trifft Huey Walker dort auf seinen Jugendfreund Daniel Schellongowski, der seine Musik mit Visuals von Sara Furlani alias Ombra Elettrica performen wird.
Huey Walker + Daniel Schellongowski w/ Ombra Elettrica zum Experimontag
Die Bar bei Madame Claude öffnet um 19 Uhr. Die Konzerte starten gegen 21:30 und das Eintrittsgeld ist flexibel, auf Spendenbasis.
Das Facebook-Event zum Abend gibt es hier.
See you!
Huey Walker
Combining the endearing melancholia and aesthetics of lofi-homerecording with the psychedelic qualities of early cosmic music and the psycho-acoustic gravities of spectral processings and glistening buzz, Huey Walker plays dense walls of wafting tones and well-tempered noise. With aspects of minimalism, aleatoric music and impromptu timbral explorations, he developes a pulsating,
static reeling and winching whirrings.

He dwells in the poetic and vibrant areas of Music, generating blistering billows of marbling textures and blissful musical movements with freewheelin' overtones. He grew up in Berlin and now resides in a small town at the baltic sea. He releases music on his label Rakkoon Recordings.
Daniel Schellongowski w/

Ombra Elettrica
For many years Daniel Schellongowski and Ombra Elettrica share an eye for details in music and visual art. Hidden noises in narrow alleys, forgotten signs in urban backyards and forlorn places around the world inspired them to fuse their different backgrounds into audio-visual live performances. Their common urge to explore is best symbolized by one of the farthermost traveling objects ever made: Cassini. With "1997-2017" they explore the tension between our information-distorted life on earth and the dark, mysterious void Cassini is vanishing into.