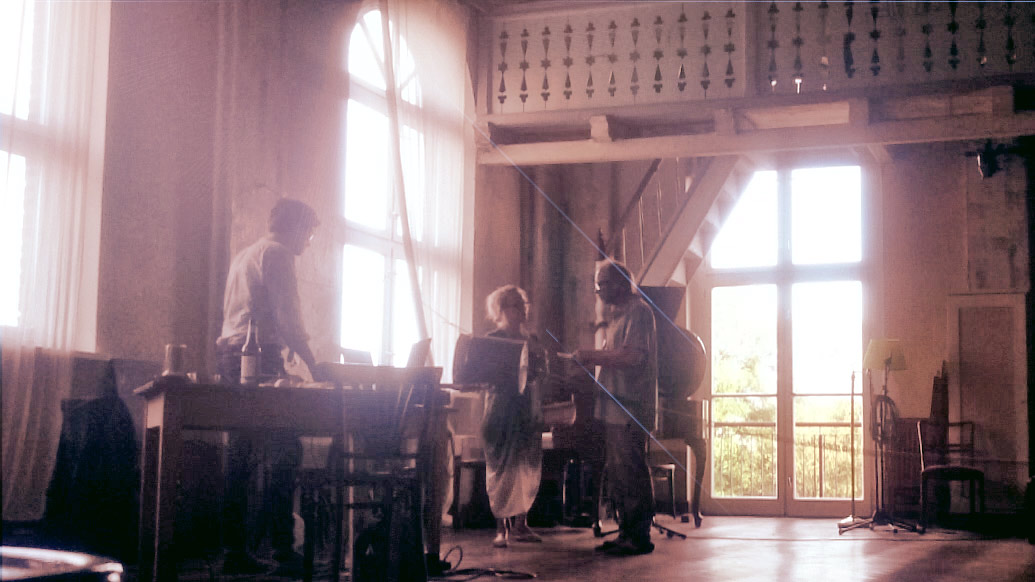 Isabella Mamatis, Peter Tucholski, Huey Walker
In August 2018, Huey Walker played and recorded Music with director, actor and radio play author Isabella Mamatis and the Artist Peter Tucholski.
Martin Hiller, Isabella Mamatis & Peter Tucholski – Session & Live
During her Art in Residence in Loitz, Isabella Mamatis recorded Music for Piano. Huey Walker worked collaboratively with Guitar, Synth, Harmonica, Music Box, Bowl & Bow, FX. Additionally, Peter Tucholski played his room-sized Metal Spring.
After a one-day rehearsal session, Peter Tucholski and Huey Walker supported Isabella Mamatis live during the concert-presentation of her Pianopieces in the Ballsaal Tucholski.
Video: Isabella Mamatis, Peter Tucholski & Huey Walker at Ballsaal Tucholski, Loitz
This video collects Impressions from the Rehearsal and the Live Performance of Martin Hiller aka Huey Walker with Isabella Mamatis and Peter Tucholski.