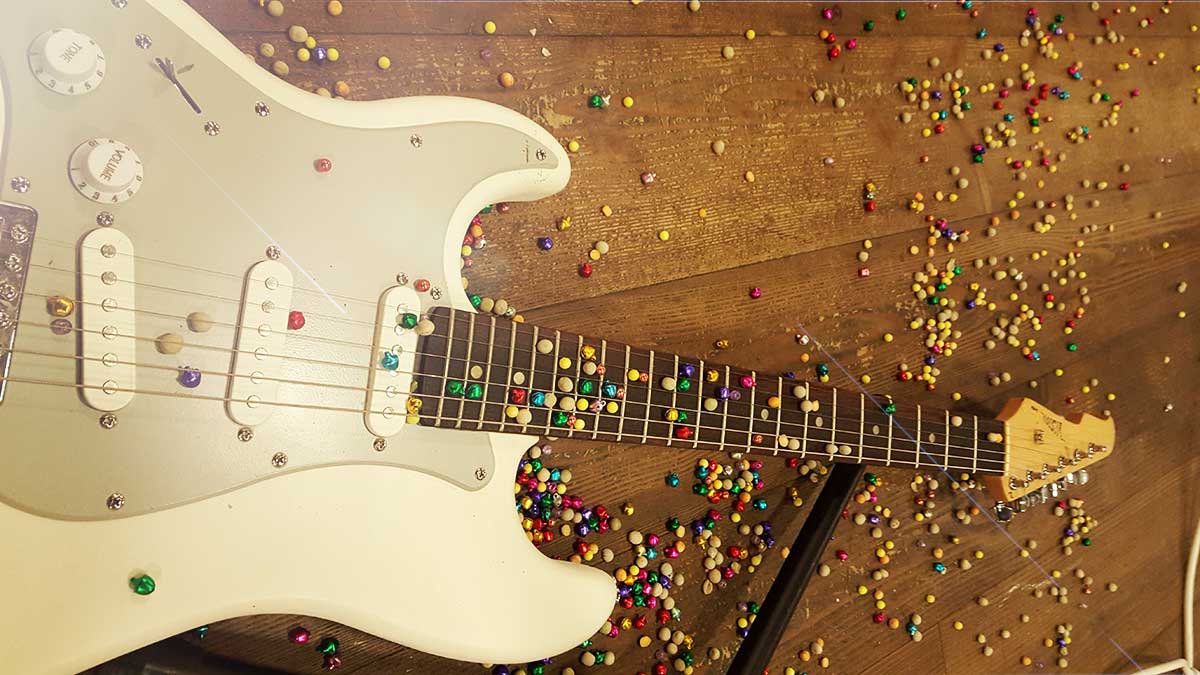 Floops – Concept for multiple Guitars and falling Objects
Floops is a concept for multiple guitars and falling objects, generating aleatoric music in the fields of chances and unevenly looped causalities.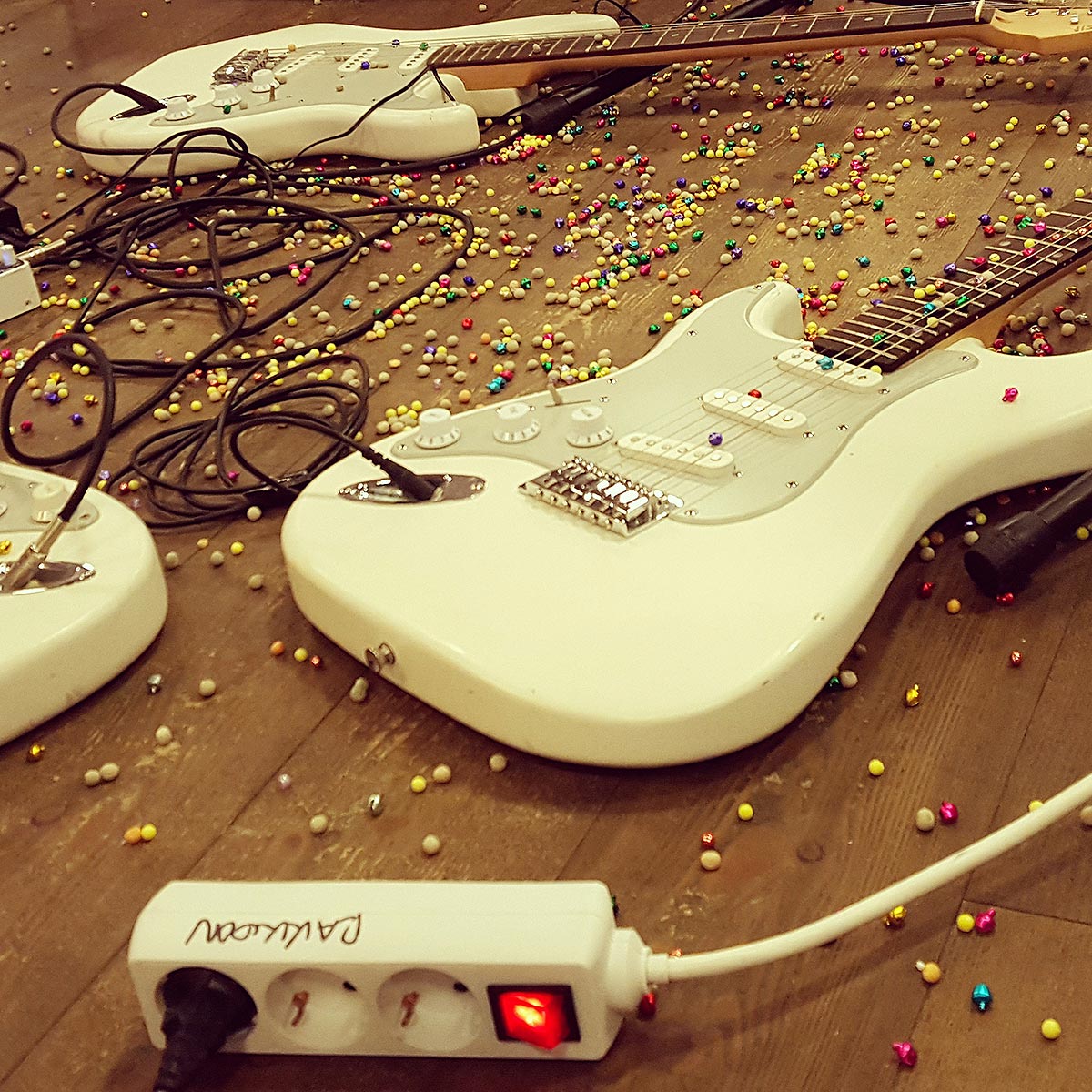 Rotating bowls are mounted on a vertical carrier, letting objects fall down through holes. Guitars are placed below.
The objects bounce on the guitars, creating percussive, scapy and drony music. Depending on the speed of rotation, the amount and size of holes in the bowls, the dynamics change.
Floops is similar to the concept of Droops, yet even more capable for indoor installations and performances.
Floops – Installation for Various Guitars and tumbling Pearls, Peas & Bells
Floops was used as part of a performance by Huey Walker at Kulturzentrum St. Spiritus in Greifswald on December 14th in 2017. Objects used on this occasion were Pearls, Peas and small Bells.
Related Links