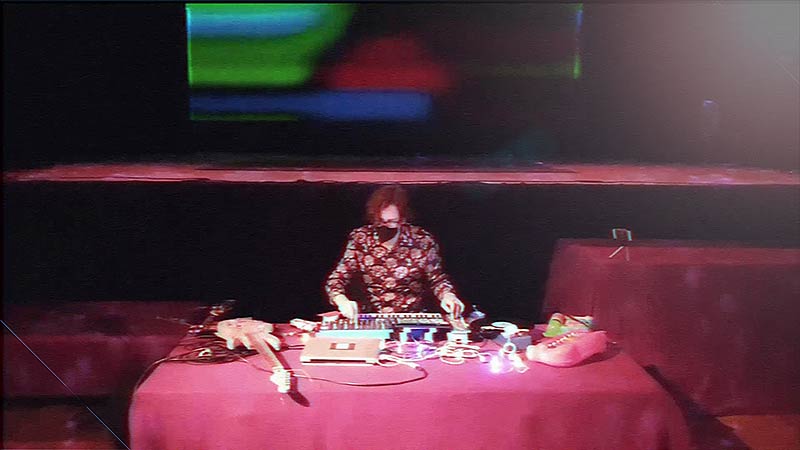 Video: Martin Hiller live at Straze, Greifswald, 18/03/2022
As part of a special concert for an audience lying on yoga / sleeping / camping mats and blankets, Martin Hiller played a concert at the Straze in Greifswald on March 18th in 2022.
Martin Hiller live at Straze, Greifswald, 18/03/2022
Because the world's a fucked up place and war and shit, Martin Hiller finished his performance with a reminiscence to a famous anti war / peace protest song. For the same reason, the audience was asked not to applaud at any time during or after the concerts of Martin Hiller and the second act, the Onyx Gong Sound Duo. Both performances ended into a long, reverbant silence, causing an intense atmosphere of people slowly beginning to scrabble and chatter, trying to find back in a buzz of a post-concert's evening situation.
Starting with heavily processed guitar and other instruments, the performance swells into arpeggiated synths and dribble-dabbling billows of elektronika, finally melting into live-processed bits from vinyl.
Andi Ahoi captured a beautiful image from the beautiful concert room of the Straze.