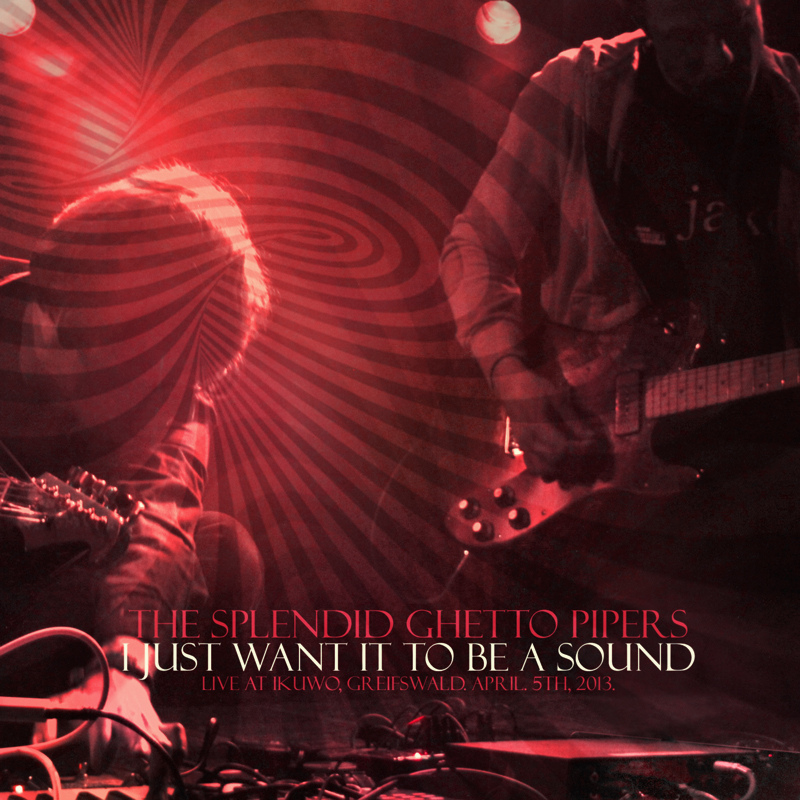 OUT NOW: The Splendid Ghetto Pipers – I Just Want It To Be A Sound
44:30 Minutes of improvised Live-Music, in a freewheelin' Sense of John Cage – taking his Dictum "I Just Want It To Be A Sound" as a Title.
Handstamped CDr comes in printed Fold-Cover w/ 2 Inserts & Stickers.
Recorded live at Ikuwo, Greifswald on April, 5th, 2013. Playing as support for Bert Papenfuß / Ronald Lippok / Zonic Zound Zystem.
Huey Walker: Guitar, FX, Tapeloops, Synth
Bassbees: Guitar, FX, microKORG
Details
See some Photos from the Gig here.
Get this Release in our Boutique.