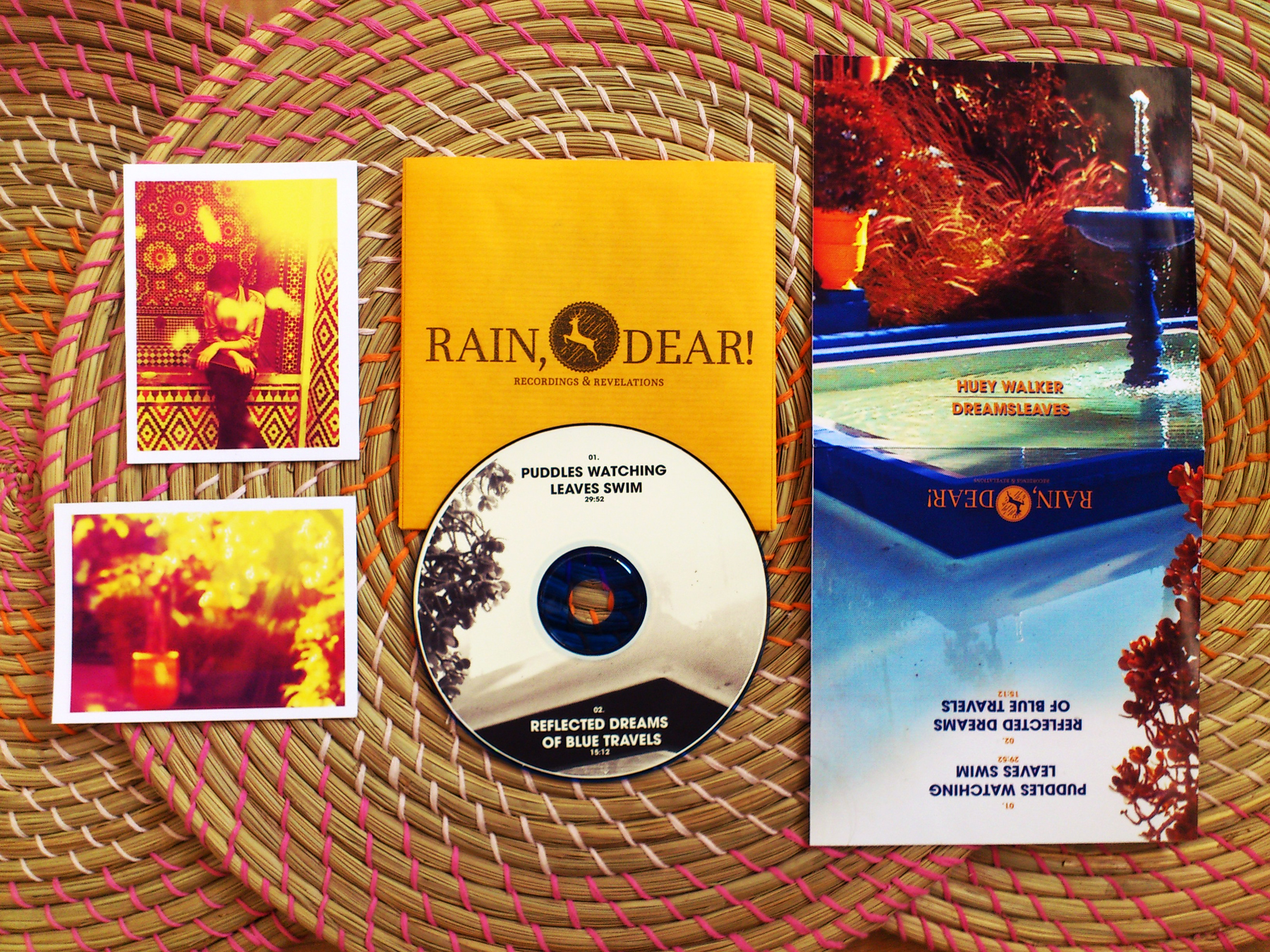 OUT NOW: Huey Walker – Dreamsleaves (2014)
Huey Walker plays an aleatoric-dilettantish Guitar-Drone&Ragstyle based on Slowness and a leaning to Minimalism. Huey Walker plays minimal Music, Drones and Freeform Firlefanz.
Now, Huey Walker has recorded two new Jams – this time with almost no use of a Guitar. The two Tracks on "Dreamsleaves" – the first one around 30, the second durating 15 Minutes – meander through Fields of glitchy Leftfield-Electronica & ambient Improv-Freewheelin'.
Huey Walker – Dreamsleaves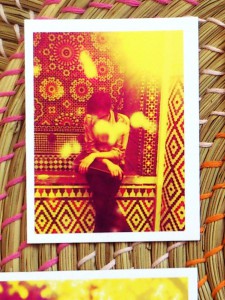 Based on Sine Waves, Scapes and Field Recordings, it all starts with some airy Drones, warm Swooshs and breathing Billows of Reverbs, marbled with long-held Synth-Chords and some teeming, melodic Flocks, twinkling like hazy Frazzles of Light falling from a distant Landscape through the Window of a flitting Vehicle. During the first Track "Puddles Watching Leaves Swim", this bright and breathy Flow ebbs over into a slow Sort-of-Glitch-Hop-Thing made of purling Sine-Wave-Tones until the droning Side of Sound takes it over to the drowning Side again – counterparted by some twirling Vocalsample-Lurchings.
The second Song "Reflected Dreams Of Blue Travels" floats in timid, tonal Vibrancies through sleepysparkling Clouds in wide Rooms of Halls & Echoes, spindrifting into mild-mannered Hints of Distortions, finally decaying in a quiet Ease.
Within the Freeform-Duo "The Splendid Ghetto Pipers" Huey Walker plays an intuitive, improvised Guitar-Setup. As a Solo-Artist he musically tends to a more lowfi-bacchanal and melancholic Bedroom-Ambient.
The Recordings on "Dreamsleaves" were made, basically as spontaneous First-Take-Sessions, in the Heat of July 2014 in Greifswald, near the Baltic Sea. Bits of it (the ones with Organs & Guitar) were recorded in January 2013 live at Madame Claude, Berlin. The Tracks' Titles are inspired by / taken from the Poem "It Seems Far Away" by Frank O'Hara. The Cover- and Inlay-Photography shows Images taken at Jardin Majorelle in Marrakesh.
CD-Release on Rain, Dear! Recordings & Revelations
The CD-Edition of "Dreamsleaves" comes in handmade Packaging on blue CDr in yellow inner Sleeve with two Inlays, released by the DIY-Label "Rain, Dear! Recordings & Revelations".