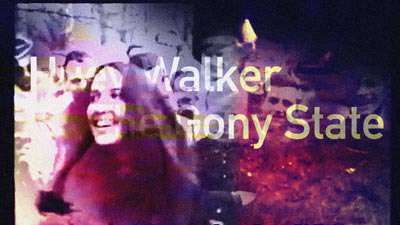 Huey Walker – "By The Gony State" – Album-Trailer #3
After various freeform-oriented doings, boings, bumms and tschaks, Huey Walker presents some strictly systematically composed music on his new album "By The Gony State". The full-length release with four tracks will be released on 19/09/2019 on Rakkoon Recordings.
Huey Walker – By The Gony State
All music on this album was composed by Huey Walker utilizing his concept of "Transpulsitions". As an algorithmic routine, Transpulsitions refers to the ideas of transforming by re-organizing, re-positioning and re-pitching.
Even though there is a very lot of melodic information in the tracks composed with Transpulsitions, they are highly repetetive and minimal in their musical structure. What sounds like such here, is not loop-music at all.
The artwork of "By The Gony State" features two drawings by Huey Walker alias Martin Hiller.
Video-Trailer #3